Koch companies' products are everywhere we look- In our offices, homes and backyards. We walk on them. Wear Them. Eat off them. We use them to clean spills or to keep spills from staining. Chances are, nearly every store you walk into sell a Koch company product. Next time you shop, be on the lookout for these familiar brands:
Investa
Lycra
Cool Max
Tactel
Solar max
Polarguard
Dacron
Thermolite
Comforel
Antron
Stainmaster
Cordura
Georgia-Pacific
Vanity Fair
Angel Soft
Quilted Northern
Sparkle
Brawny
Mardi Gras
Dixie
DensArmor Plus
Plyntanium
Tough Rock
Demak Up
Kittensoft
Lotuss
Moltonel
Tenderly
Nouvelle
Okay
Calhogar
Delica
Inversoft
Tutto
This list thoughtfully provided by Koch Industries
UPDATE:
As usual, money talks. we've just learned that the link above is now dead. The page no longer exists. Not only that, it's no longer cached anywhere, and the Wayback Machine only has blank pages missing all text and graphics. No easy task for us regular folks, but for connected billionaires like the Kochs… Of course, thousands of people now have this list, and it's been re-posted all over the internet on various blogs, Koch Boycott sites, and even as comments on Koch-related news stories.
If you wish to participate in the Koch boycott, you don't have to memorize the list, just look for this logo when you buy your household products: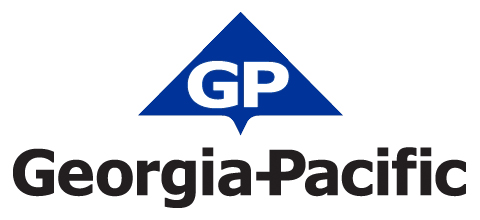 If you see it, put it back. It's radioactive.
If you buy industrial products, here's another site the Kochs may soon be taking down: http://www.kochind.com/factsSheets/KochFacts.aspx It has links to all the Koch Industries companies- Industrial products, minerals, fertilizers, and of course Georgia-Pacific. Feel free to search their site- it contains a very comprehensive list of consumer products to avoid including these selected products:
Toilet Paper:
Angel Soft
Quilted Northern
Soft N, Gentle
Paper Towels:
Brawny
Sparkle
Mardi Gras
Napkins:
Mardi Gras
Vanity Fair
Zee
Agriculture:
Nitamin
Bumper Harvest
Food Service:
Quik-Rap sandwich paper
Quilt-Rap insulating sandwich wrap
Food Shop sandwich wrap
Menu tissue
Packaging:
Color-Box
MulitKraft
GP paper products
GP industrial claening & janitorial products
GP healthcare products
GP building & remodelling products
HAVE FUN!
---